When trying to comprehend how expansive and influential Wilson Pickett's career has been one usually thinks of such classic hits as "Midnight Hour," or "634-5789". As much as we all love those classic songs Wilson also had an amazing career post Stax/Fame (1965-1967) that many enthusiasts have never heard. I could go on for a while about Stax recording studio, so let's just say they were responsible for such artists as Aretha Franklin, Otis Redding, Booker T. & the MGs (house band), Sam and Dave and Issac Hayes. I should point out though that Pickett also recorded at Muscle Shoals along with Stax during those years.
Stax had an interesting relationship with Atlantic before 1965. Atlantic pretty much gave Stax unlimited artistic freedom over recordings during their golden era, since Stax produced so many #1 hits Atlantic could not disagree. A major shakeup was about to happen at Stax, after 1965 Stax's owner Jim Stewart banned all artists not signed with Stax from using their facilities in an attempt to jump start his own record label. After this Pickett left for Fame studios in Muscle Shoals, Alabama. During this time he would go on to record "Midnight Hour," "Land of 1000 Dances" and "Mustang Sally," which would prove to be huge hits and become the most famous of Pickett's career. My intentions for this post were to reintroduce some of my favorite Pickett recordings that came after Pickett's explosion onto the soul circuit with Stax and Fame.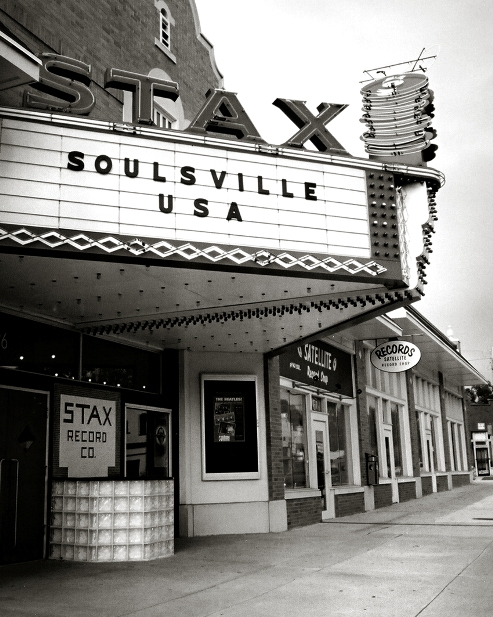 Moving on to what I was originally posting about is the album "In Philadelphia." Co-Writing and producing much of the album is the famed songwriting duo Gamble and Huff, who were responsible for most of the O'Jay's hits throughout their career along with other prominent artists during much of the 1970's. Vastly different than the laid back vibe of Stax and Muscle Shoals Gable and Huff's studio in Philadelphia created a more funky energetic atmosphere, which is apparent on this album since it is so different than his other records.
Gamble and Huff were responsible for the track "Don't Let The Green Grass Fool You," which is an upbeat song with a great swing tempo. It's apparent that Gamble and Huff were trying to feature Pickett's vocal range in this short (2:49), but sweet song about a Man trying to convince his lover not to leave him for another Man. Typical in the fashion of soul songs from the 1960's and 70's the guitar remains in the back, while the bass drives the song along with a catchy horn hook that most listeners will remember.
Pickett does a does a complete reversal with the first track on side two in "Get Me Back On Time Engine No. 9," which is a pure funk drop sticking to the formula the James Brown made famous by using limited repetitive vocals, hard driving rhythm with few chord changes and a bridge. Sticking out around halfway through the song is a bizarre guitar solo that sounds like it should be in a Jefferson Airplane song as opposed to something featured in a Pickett song before. Coming in at over six minutes this song is quite the anomaly on the album, but also my favorite. "Engine No. 9" is a recording that stands up even today as being a hot funk track with an excellent groove that should be sampled in a modern hip-hop beat.
Some of the not so memorable tracks on the album include "Days Go By", which is an uninspiring love song and "Help The Needy." In all though "In Philadelphia" is a classic gem that is often overlooked in terms of Pickett's overall catalogue, featuring several excellent tracks that transcend time including "International Playboy," "Don't Let The Green Grass Fool You," "Engine No. 9," and "Run Joey Run." (sampled by Jurassic 5 on the track "J-Resume" off the album "Feedback") If you are a fan of 1960's soul music and don't already have this album do yourself a favor and give it a try, you will be surprised how different and diverse it is from Pickett's earlier recordings.